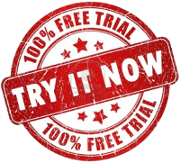 CyberTOOLBELT® (CTB)
CyberTOOLBELT (CTB) is a comprehensive set of tools designed to make investigations regarding domains, IP addresses and other related information as cost effective, user-friendly and efficient as possible. The application has many features that are not available anywhere else at any price. For example, can your existing tool search all domain names where the domain name contains pixel anywhere within it and any of the contacts are located in New York and return the result in less than 5 seconds? CyberTOOLBELT can!
CyberTOOLBELT is exceedingly cost effective and eliminates hours of searching the web using stand-alone tools resulting in comprehensive results. It is more than a set of tools, it is an investigative platform supporting dossiers and data sharing.
CyberTOOLBELT is available with a ten-day free trial Bronze plan. If you like it and/or find that it saves you money and time you can easily convert to a paid subscription.
You can also access CyberTOOLBELT data using a RESTful API at significantly higher data usage limits (including on-premises Whois data for unlimited access). Contact sales for details.
Current database statistics:
| Count | Data Category |
| --- | --- |
| 321,753,003 | Domains |
| 3,187,321,955 | Items related to Domains |
| 349,070,115 | Subdomains (not counting www) |
| 83,928,939 | Name Servers |
| 78,473,166 | IP addresses |
| 191,590,711 | Domains with Whois Information |
| 36,437 | Registrars and Resellers |
| 68,720,990 | Email Addresses |
| 73,491,665 | Whois Record Updates |
Note that counts for all items (ie, domains, ip addresses, etc) are for unique items
Socialize with us
News
Farsight Security uses CyberTOOLBELT®
Farsight security is using our Whois engine to power a number of features of their products. See their data sheet for details.
---
Version 1.2 Released!
We released version 1.2 May 13, 2015 with 2 new tools. The new CallerID tool allows you to lookup more in-depth information about a telephone number than the WhitePages tool introduced in the previous release. There was also a tool added to perform subdomain name searches. Issue #14 of our newsletter has complete details.
---
CyberTOOLBELT® Granted Trademark Status
We were granted US trademark status for the CyberTOOLBELT name.
---
Version 1.1 Released!
We released version 1.1 at the end of April, 2015 with 6 new tools. You can do people, business, address and telephone number searches for entities in the United States or Canada, perform IP address Whois lookups, monitor web pages for keywords, search passive DNS for searches using the Farsight Securities DNSDBtm database, and taking web page snapshots. Issue #13 of our newsletter has complete details.
---
Security must include domain name protection
Experts say that detecting fake websites needs to be a part of all companies' security protection. CyberTOOLBELT provides a great tool that allows you to monitor across all TLDs (new and old) for new domains related to your company. Read the full article by Warwick Ashford of ComputerWeekly.com here.
Customer Testimonials
CTB is a cost effective tool and reduces time spent searching the web for standalone sites that compile the information separately. It is a one-stop platform for handling certain areas of investigation. One great tool is the "Tell Me When" tool is used to monitor parked content pages and alerts when the domain has real content on the site. You can elect to take a snapshot of the page when the content is detected. This is also an option for monitoring domain keywords. CTB can automatically perform this operation when a domain has matched one of your keywords and starts hosting content. This is powerful for brand protection. Tracking web pages is easy with the "Track Web Pages Tool" which is used to monitor Web site changes, log the changes and then sends a notification email. Another interesting tool is the "Verify Email Address" tool which verifies an email address to determine if the user exists at that email provider. CTB has removed the tedious searching and created an environment where I am confident in the results. With these tools there is less "shifting sand" and more "Yes, I can do this for you!"
Kim Miller, ABD, MSCJ, CFE
Investigations Director
Subject Matter Expert
Hetherington Group

Webinars
The following are up and coming webinars. Please sign up to attend.
2015 CyberTOOLBELT Product Review. January 28th, 2015 at 2pm EST. Presenters: Tom Brennan, CyberTOOLBELT. Register now! https://attendee.gotowebinar.com/register/4759428859235720193
This webinar will demonstrate the product and teach you how to use the tool. After registering, you will receive a confirmation email containing information about joining the webinar.
Click on one of the following webinars produced and recorded by CyberTOOLBELT to replay the webinar.
Newsfeed
CyberTOOLBELT maintains a "news of the day" newsletter/feed that aggregates information related to the domains, dns, security and all related items. Click here to view the Newsfeed
CTB Data Sheets
Click on one of the following links to display the corresponding CyberTOOLBELT datasheet.
Reviews of CyberTOOLBELT
Reviewed 1/8/2015
Links to the review:
Features
Extensive Cyber Tools
CyberTOOLBELT is a comprehensive set of tools designed to make the investigation of domains, IP addresses and other related information as efficient, cost effective and easy to use as possible. We also provide a number of Cyber investigative tools.
Cost Effective Solution
CyberTOOLBELT is very cost effective to use and will save you hours of searching the web using stand-alone tools. You get more comprehensive results, quicker.
Mobile Ready
CyberTOOLBELT is designed from the ground up to run on mobile devices, allowing you to use the tools effectively where ever you are.
2 Months FREE with Yearly Subscription!
CyberTOOLBELT's pricing is simple and you can change your plan at any time.
We offer Enterprise Solutions as well as RESTful API access.
Please contact us for details.
Free 10-Day Trial Bronze Plan!
CyberTOOLBELT offers you a no-risk, no-cost way to click the tires by offering a free ten-day Bronze plan. If you like using CTB during the trial period or you find it saves you time and gives you features other systems/tools don't then you can easily sign-up for a paid subscription. As you can see above, our subscription rates are almost criminally inexpensive.
Click here to signup for a free trial. Simply select Free Trial as your plan option on the signup form and you'll be good to go!

CyberTOOLBELT
PO Box 384
Stroudsburg, PA 18360
1.877.243.2007
Interested in API access or purchasing an enterprise-level subscription? You can schedule a meeting/demonstration with CyberTOOLBELT sales by supplying us with a date and time for the meeting in your message.