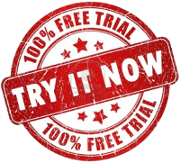 CyberTOOLBELT (CTB)
CyberTOOLBELT (CTB) is a comprehensive set of tools designed to make investigations regarding domains, IP addresses and other related information as cost effective, user-friendly and efficient as possible. The application has many features that are not available anywhere else at any price. For example, can your existing tool search all domain names where the domain name contains pixel anywhere within it and any of the contacts are located in New York and return the result in less than 5 seconds? CyberTOOLBELT can!
CyberTOOLBELT is exceedingly cost effective and eliminates hours of searching the web using stand-alone tools resulting in comprehensive results. It is more than a set of tools, it is an investigative platform supporting dossiers and data sharing.
CyberTOOLBELT is available with a ten-day free trial Bronze plan. If you like it and/or find that it saves you money and time you can easily convert to a paid subscription.
You can also access CyberTOOLBELT data using a RESTful API at significantly higher data usage limits (including on-premises Whois data for unlimited access). Contact sales for details.
Current database statistics:
| Count | Data Category |
| --- | --- |
| 308,489,026 | Domains |
| 2,953,638,409 | Items related to Domains |
| 281,046,926 | Subdomains (not counting www) |
| 55,887,891 | Name Servers |
| 77,826,983 | IP addresses |
| 188,477,545 | Domains with Whois Information |
| 34,273 | Registrars and Resellers |
| 65,887,420 | Email Addresses |
| 72,890,030 | Whois Record Updates |
Note that counts for all items (ie, domains, ip addresses, etc) are for unique items
Socialize with us